La Conner Retirement Inn is proud to announce Lori Bresnan as a Radiant Senior Living 2019 Employee of the Year. Bresnan was selected out of nearly 1,000 Radiant Senior Living employees and is recognized for her dedication to the Radiant mission to create and sustain comfortable, caring environments for those who depend on them.

 "At Radiant Senior Living, we believe that the culture of our company is reflected in our team members. These team members highlight our culture in the care and dedication that they give to their residents and family members, as well as to their coworkers," shared Jodi Guffee, Radiant Senior Living COO and co-owner.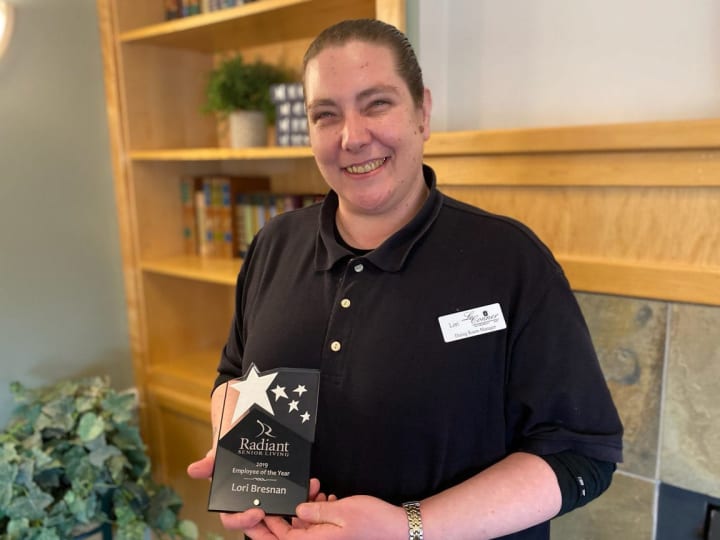 Lori Bresnan has been a vital member of the Dining Services team at La Conner Retirement Inn team for over 16 years. She was recently honored for her achievement at a gathering of her co-workers at La Conner Retirement Inn.

"Lori is loyal, kind, and hard working. She is always on time and goes above and beyond each day," shared La Conner Retirement Inn Executive Director Christina James. "She always has a smile on her face to go with her can-do attitude."